If you are looking to change your makeup style or looking for makeup that is suitable for summers then look at Korean makeup. The advantage of this style is it keeps things simple. The focus is only on maintaining the natural beauty as much as possible.
Let's Discuss Korean Makeup In Detail….
Korean beauties know the secret of natural beauty and they are happy to share the secret with others. Also, beauty influencers suggest Korean makeup for the summer months when heat can spoil regular makeup. Korean style is light and breezy. It will give you a fresh feeling all day. And you don't have to spend hours doing the makeup.
How To Do Korean Makeup?
The secret of Korean makeup lies in feeling inner beauty. The biggest incentive of the Korean style is to go light on makeup products. Here is a step-by-step guide to the Korean makeup style. Go through the guide thoroughly and bring out your natural beauty with light Korean makeup.
Step 1: Apply Creamy White Or Nude Kohl To Hide Pigmentation In Your Eye Area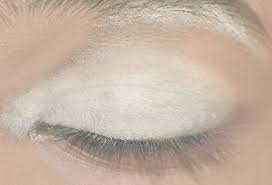 Koreans have an advantage. They are blessed with flawless skin. You won't find any signs of dullness or darkness on their faces. But you need to look at your face from close to notice dark circles under your eyes. Whatever is the reason for this darkness, it has to be concealed to bring out the fresh and radiant skin hidden under the darkness.
Lighten the dark circles and start the eye makeup. Cover the eye area up to the brows … Find more